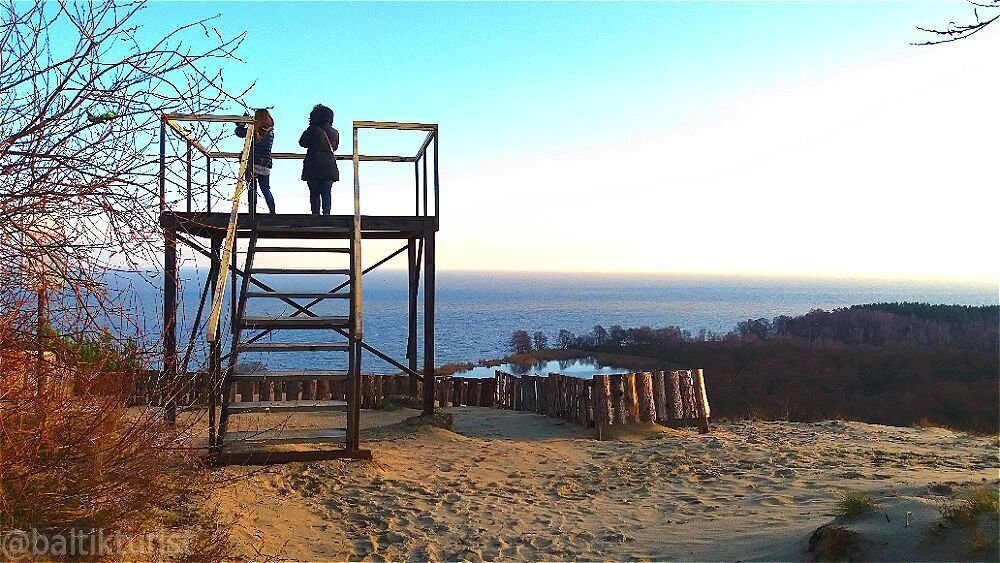 Looking for your next vacation idea? To discover Curonian Spit - Everyone is WELCOME! Where will the Curonian Spit take you? Meet your GOOD VIBES here and restore your inner zen :) White sand and blue waters can cure any shade of depression. Seems a little distant... Well, sometimes you need just to escape from your everyday routine to realise how special Your Life Is. Explore your mind, explore your world - there is so much on this planet to see and so little time. Start Here! All it takes is ONE STEP:)
And that step is much easier to take now because from July 1st 2019, tourists from 53 countries may get an e-visa to enter the Russian Federation through the border in Kaliningrad region. E-visa is absolutely Free and is issued within only 4 days including week-ends and holidys. All you need is just to fill in the application form on the website OF THE MINISTRY OF FOREIGN AFFAIRS OF THE RUSSIAN FEDERATION http://electronic-visa.kdmid.ru/klgd_home_en.html

Do not postpone your new trip to Russia for a long time, do a free electronic visa now because in 2021 electronic visas to Russia will be paid for $ 50



24/7 all year round we organize One day trips to Curonian Spit. Thanks to the narrow width of the Curonian Spit National Park, you will be rewarded with a unique sights of the white wandering dunes on the one side leading to the Curonian Bay, the coniferous forest in the middle and the magnificent wild beaches of the Baltic Sea on the opposite side. You are also expected to meet the magical Place of Power Dancing Forest and local animals while walking the nature trails. You'll go to wild Baltic beaches to walk by the Sea where you can find natural amber peace if you are lucky.

You will follow the ecological paths of the Curonian Spit to the highest point Efa Dunt where drifting dunes are located. On another ecological route, the height of Müller, right before your eyes, the oldest 30 meter pine forest will surprisingly turn into a stunted tundra covered with lichens and moss. The duration of the tour to Curonian Spit is 7-8 hours and an English-speaking guide will accompany you all the time.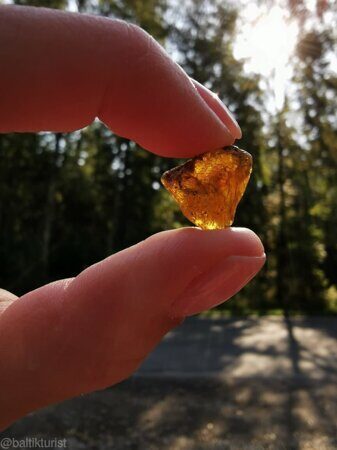 If you are interested in a fantastic excursion to Curonian Spit
in a comfortable 8-seater minibus VW Crafter you can book on this tour by:
Calling our On-Tour support team +7911 483-75-73 or sending a WhatsApp message

Also you could send an e-mail to: east-wing@mail.ru
or via
Instagram DM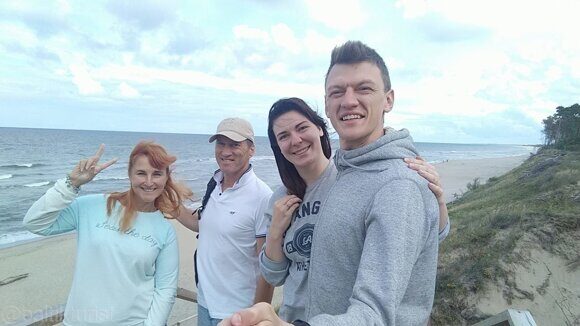 Do you want to visit another enchanted land? Sometimes the trip of a lifetime is closer then you think. A tour to Curonian Spit is the first Must Do Thing in Kaliningrad. We provide excursions to Curonian Spit for individual tourists or small groups accompanied by local professional guides.
We are so excited to have you in our group. All ages are welcome aboard!
This video from our tour to Curonian Spit was made and presented to us by @sonicbrew83, our cheerful tourist from Salt Lake City, Utah. We really appreciate you taking the time out to share your experience with us

. Thanks for your awesome work, Evgeny!
Curonian spit is the visiting card of the Kaliningrad region, a favorite vacation spot for locals and guests of the Amber Region.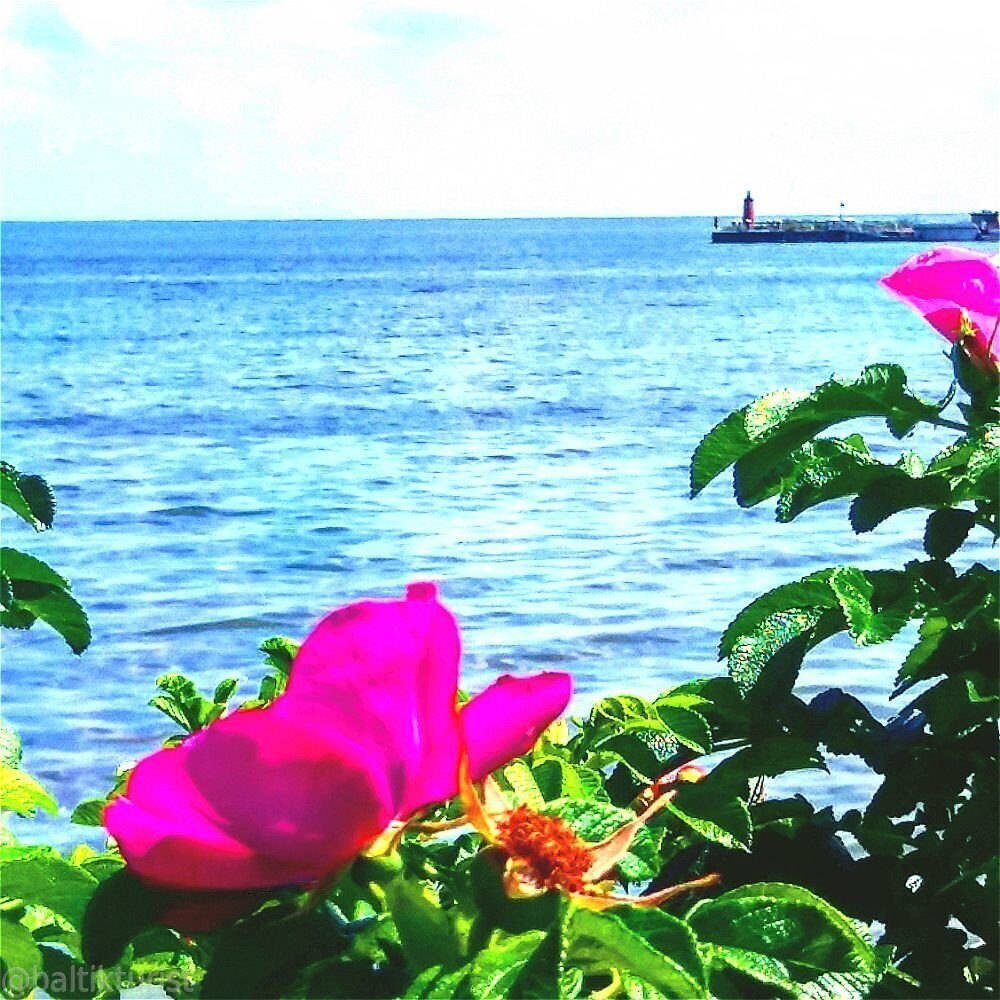 National park "Curonian Spit" is the smallest but the most visited national park in Russia. Hundreds of thousands of tourists annually come to the peninsula Curonian Spit to admire its unique nature and learn about the great cultural heritage because over 44 million years ago, the world's largest deposit of the succinite, also called Baltic amber, was formed just here.
A Bit of History
Precisely here from the Curonian Spit began the
Great Amber Road
thousands of years ago. Тhis ancient trade Ambrer Route Kenigsberg-Danzig-Bratislava-Aquileia-Venice-Rimini-Rome, along which amber from the Baltic Sea was delivered to the Mediterranean Sea. Amber Beads from Baltic amber were found in the Eastern Mediterranean in the Mycenaean tombs of the XVI century. BC e. Also products from Baltic amber were found in the tomb of Tutankhamon (1400-1392 BC). In the crown of the Egyptian pharaoh Tutankhamon are stones with yellow Baltic amber, surrounded by diamonds, emeralds and rubies.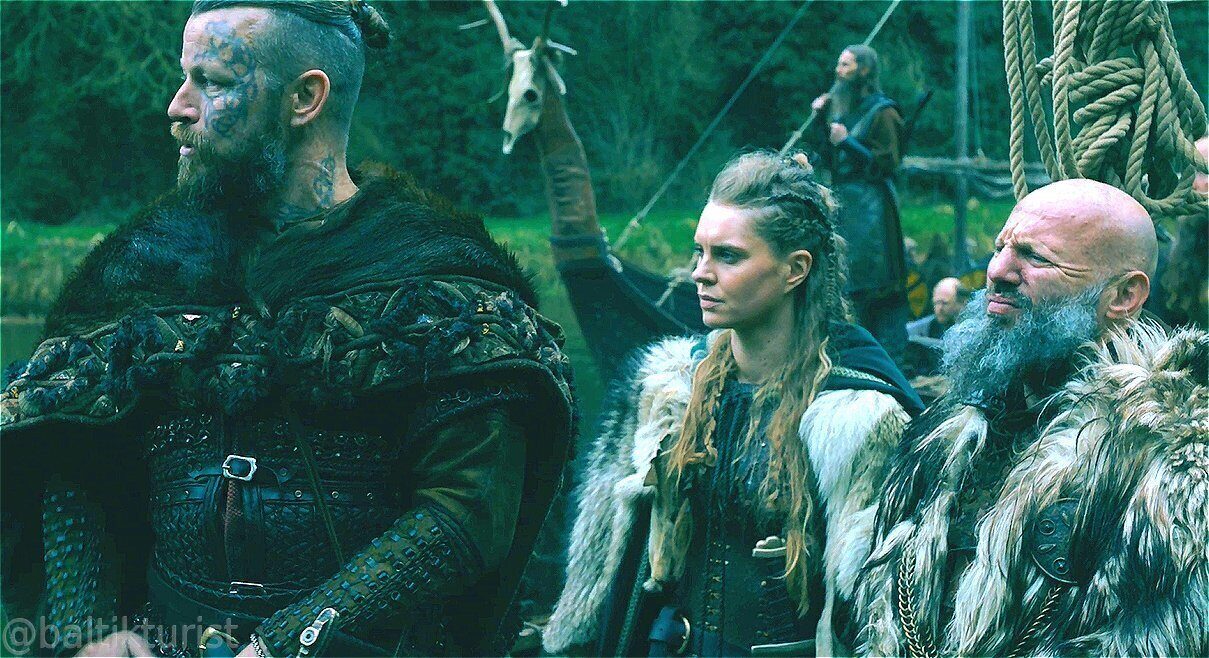 Via the

Great Amber Route

, raw amber-succinite was delivered to the southern city of the Roman Empire - Aquileia. In Aquilia there was a high technology of processing amber and jewelry was made here, which then floated to Greece, Egypt, Syria, India and other distant countries
In those days, the Curonian Spit consisted of a chain of islands. Now the Curonian Spit it is a peninsula surrounded on one side by the Baltic Sea, and on the other by the Curonian Lagoon. Through the entire Curonian Spit runs a road, surrounded by a surprisingly beautiful forest.
It is a 98 km long UNESCO World Heritage Site. The Curonian Spit is a unique sandy and forest landscape created by the sea, wind and human hands 5000 years ago.
Explore the beauty of the main attraction in Kaliningrad which is the Curonian Spit and you'll be impressed! Even though you plan to stay in this region only for a couple of days enjoy the opportunity to get a tour to Curonian Spit and you will see a 61m high sand-dune Efa, mysterious Dancing Forest, a 46m height Muller, museum of superstition, and the world's first ornithological station, founded in Rossitten (now the village of Rybachy) back in 1901 by Professor I. Tinnemann!
It is also a great idea on a hot summer day at the end of the excursion to Curonian Spit to swim in the Baltic sea. Also it is enjoyable after walking along the green paths in the forest to have lunch on the beach and feel the smell of the sea and listen to the rustle of the waves :) It will be awesome relaxing day. Near the Efa hill there are best beaches in Kaliningrad region, desolate, white sandy and clean
We organize excursions around the Curonian Spit for small groups up to 7 people which can be conducted in Russian, English or Spanish. The indelible impressions of the sightseeing of the Curonian Spit are accompanied by an English speaking local guide. A Tour to Curonian Spit is carried out on an 8-seat comfortable minibus VW Crafter equipped with climate control and comfortable armchairs with tables. During the tour on Curonian Spit you can make many amazing photos.

Since the territory of the Curonian Spit is limited, animals are already accustomed to a close neighborhood with people and are not afraid of human. Some can even ask you for a food :))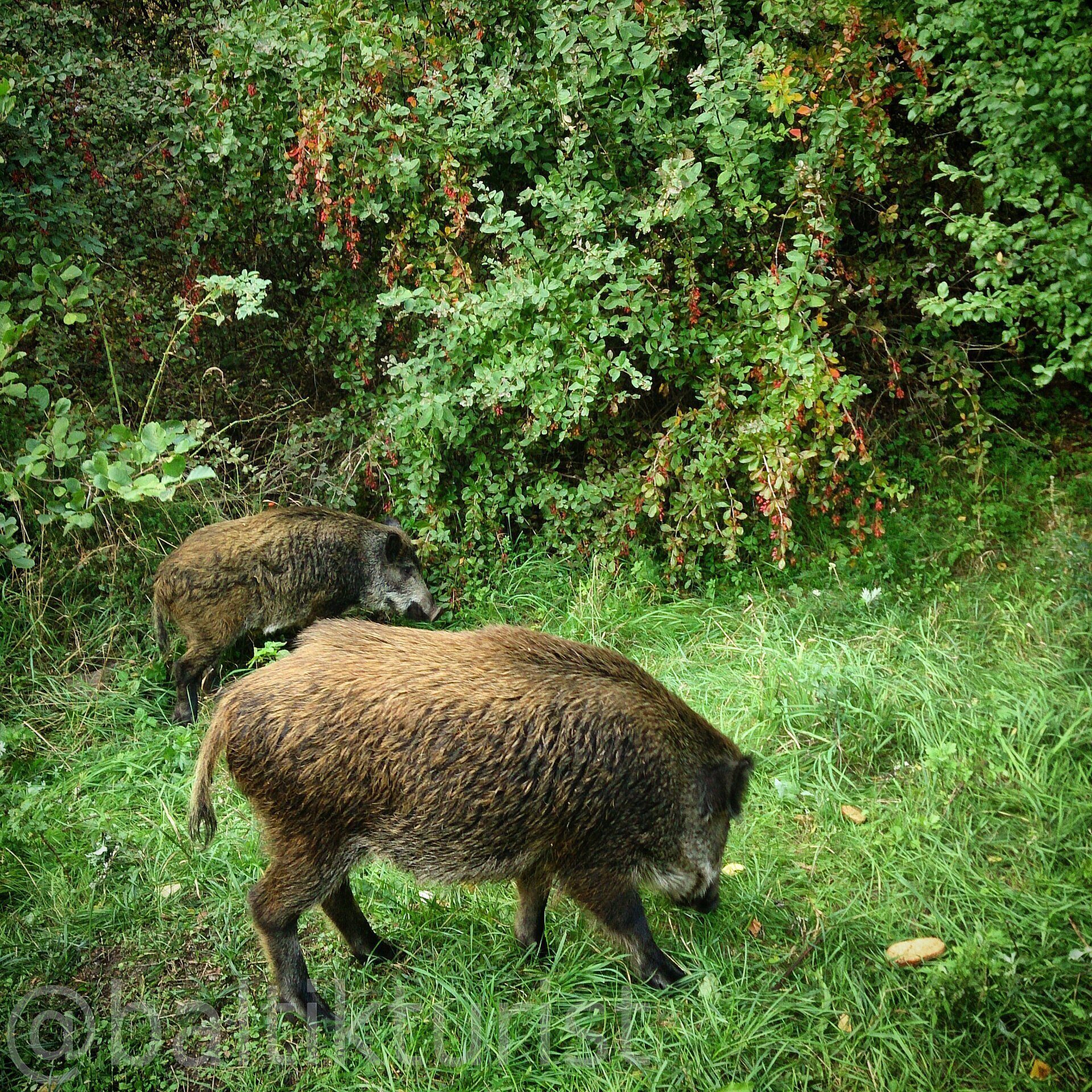 The routes of the tour to the Curonian Spit from Kaliningrad are designed so that you can get a guaranteed pleasure from meeting with nature. The excursion to the Curonian Spit is also a relief from stress, the oxygenation of the body in a coniferous forest and the ability to make many unique photos. Some tourists feel like dancing in this magic Dancing Forest on Curonian Spit.
At your request we can change the routes of excursions along the Curonian Spit.
Our prices to Curonian Spit 2020
Effective from 15 January 2020 to 30 April 2020
Individual tour for 1 person- 70 eur
2 persons: 50 eur x 2 = totally 100 eur
3 persons: 50 eur x 3 = totally 150 eur
4 persons: 50 eur x 4 = totally 200 eur
5 persons: 45 eur x 5 = totally 225 eur
6 persons: 40 eur x 6 = totally 240 eur
7 persons: 35 eur x 7 = totally 245 eur

Environmental fee at the entrance to the national park Сuronian Spit included.

You can call and get registered on the tour either
by phone +7 911 483 75 73
or sending WhatsApp message

also you could send an e-mail to east-wing@mail.ru
or Instagram DM
Price includes:
excursion to the Curonian Spit in a comfortable 8-seater minibus Volkswagen Crafter

the work of an English-speaking local tour guide who loves his land

transportation service, hotel or airport pick-up & drop-off service



environmental fee at the entrance to the national park Сuronian Spit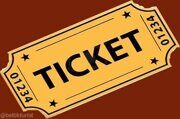 What is not included:
souvenirs,
snacks and restaurant meals,
museum taxes.
What to expect from a Tour to Curonian Spit which is a top must-see for a first-timer in Kaliningrad?
Get an unforgettable impression with its windblown dunes, bright pine forest, mysterious Dancing Forest, magical museum of superstition and authentic sea side
Admire the object from UNESCO World Heritage List, which has received the global community recognition and actually is the main place to visit in Kaliningrad

Relive your dream and order an individual or join to a group excursion to the Curonian Spit from Kaliningrad accompanied by an English/Spanish speaking local guide.




A short trip to Kaliningrad (Russia) and Gdansk (Poland).
Things to do and to see.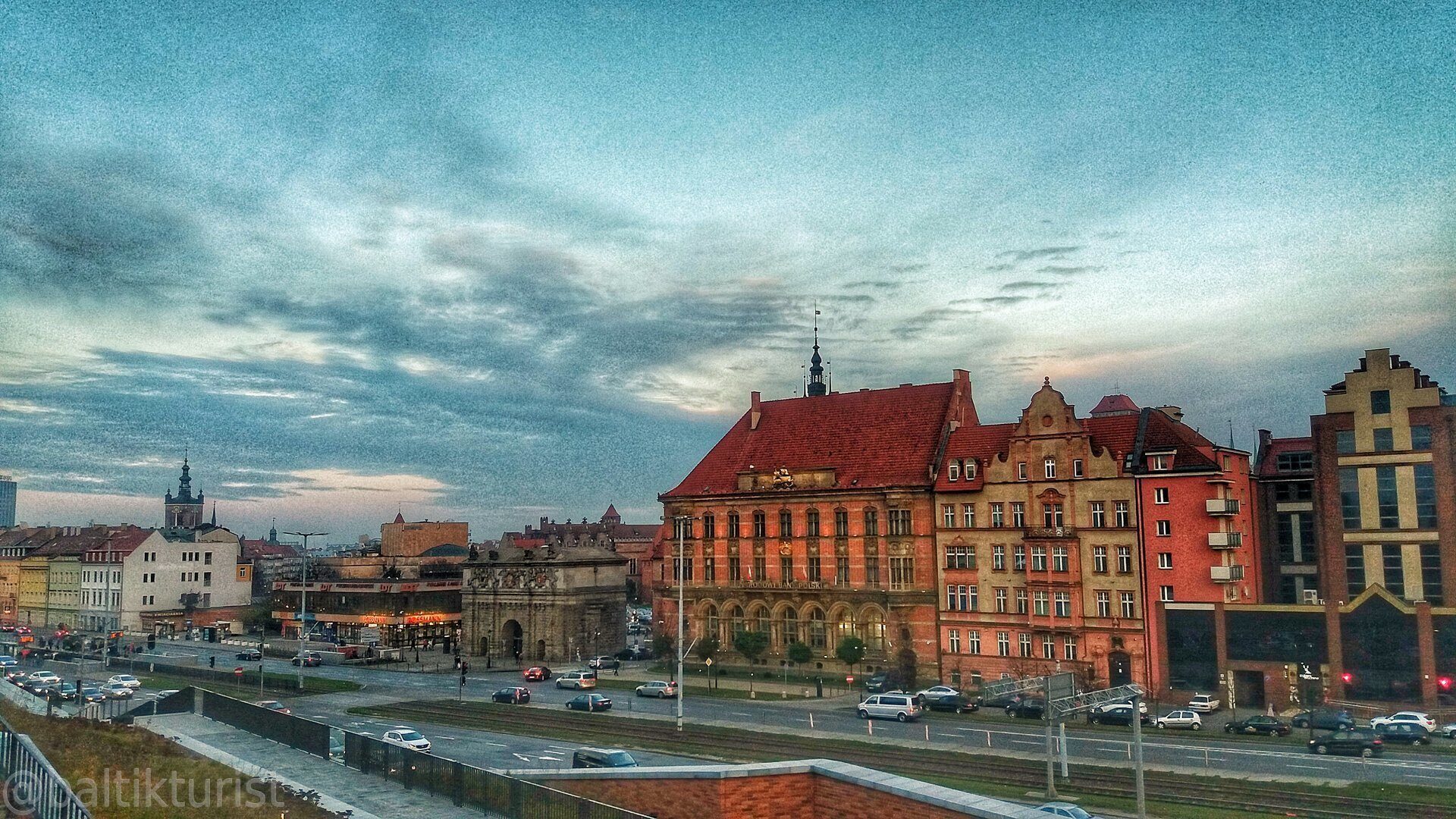 When you have a plan for a short vacation to visit Kaliningrad and Gdansk in Poland than visiting the Curonian Spit and the Old Town in Gdansk is the most important things to do in this region. It is very convenient to go to Gdansk from Kaliningrad, since there are many buses in this direction. We can also help our tourists who would want to visit the Curonian Spit to visit Gdansk by organising transfrers Kaliningrad - Gdansk Old Town or Gdansk Lech Walesa Airport in our comfortable 8 seats minibuses.

We also organize for tourists such short trips so that for 2 days you can see all the interesting places in the region from Kaliningrad to Gdansk
1. First day. We meet you and pick you up at the airport of Kaliningrad in Khrabrovo.
2.Then we provide the excursion to Curonian Spit and after the tour to Curonian Spit we drop you off to your hotel.
3. Second day. We will pick you up at your hotel to take you to Gdansk on a comfortable 8 seats airco minibus VW Crafter. Such a tour will cost 270 euros for one tourist.
During all your tour Kaliningrad, Khrabrovo airport - Curonian Spit - your hotel - Gdansk you will be accompanied by an English-speaking driver-guide.
You can call and get registered on the tour either
by phone +7 911 483 75 73
or sending WhatsApp message

also you could send an e-mail to east-wing@mail.ru
or Instagram DM

Curonian Spit in winter time. Sightseeing, activities, Things To Do in Curonian Spit Kaliningrad in winter.


Winter does not happen harsh in Kaliningrad. Most of the winter days the temperature is kept at +5 to -5 degrees Celsius. Since the main tree on the Curonian Spit is a pine, the tours to the Curonian Spit are no less interesting than in the summer. Look at this exciting Baltic Sea in September. Just enjoy the view of these waves with an incomparable pleasure on the Curonian Spit.
Many tourists plan holidays in the cold season and would like to visit the western corner of Russia, but they doubt what to see on the Baltic coast. However, not everyone knows that the Curonian Spit, which covered mostly with evergreen pine and white dunes, is beautiful at any time of the year. All this splendor was created by nature and people for centuries. Nowadays, the landscape of the spit also requires attention from human. And for those tourists who want to contribute to the preservation of the unique nature of the Curonian Spit today, it is possible to strengthen the crumbling shore of Avandyuna, so that tomorrow our descendants will continue to admire the local landscapes :)